Hoor 'es effe hier ..we willen de club van rijken een beetje exclusief houwe weet-je-wel.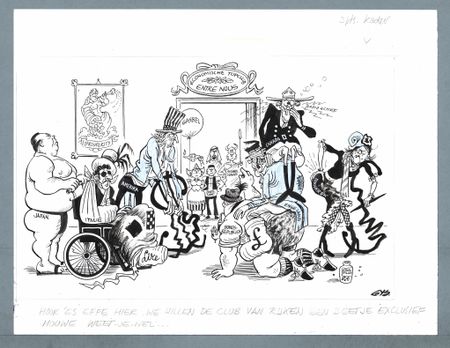 Call number
NIBG (Perscollectie) BG C40/189
Use restrictions for the image
Please consult the IISH copyright statement before using this image.
This item is protected by copyright and/or related rights. For your own personal purposes, you are free to make any of the acts permitted by your national copyright and related rights act, including browsing, printing and making a copy. Unless expressly stated otherwise in the licensing conditions. When publishing or otherwise distributing the object, it is your own obligation to determine and satisfy copyright or other licensing conditions.The IISH does not intermediate in questions about copyrights held by third parties.