Hongqi qu.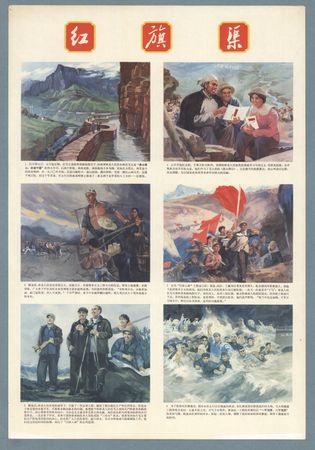 Visual Documents

Collector:
Landsberger, Stefan R

Period:
1972-1972

Physical Description:
77x53 cm.

Published:

1972, May

(S.l. :Renmin meishu chubanshe,



Genres:
Note:
'Red Flag Canal.' Setno. 8027.5524. Two sheets, see also BG E15/250.

Subject:
Hydraulic engineering

Subject Location:
China

Call number
Use restrictions for the image
Please consult the IISH copyright statement before using this image.
The IISH does not know the copyright owner of this document, if any. In many cases, however, most notably for commercial purposes, permission to reproduce material in copyright is required from the copyright owner. The onus of establishing the copyright owner and obtaining permission rests with the user. If you are the copyright owner, please get in touch with the IISH.